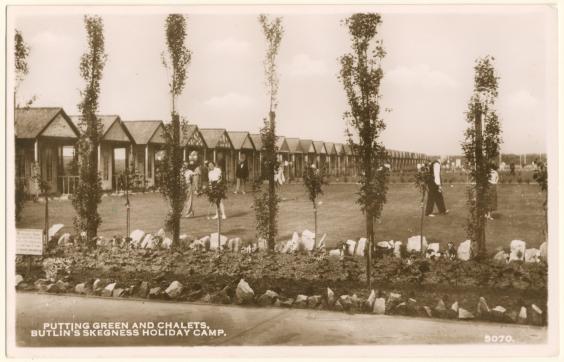 "Skegness, 7.23am, platform 4": the journey opportunity offered on the departure board at Grantham station may not make your pulse race. The train from the town voted most boring in Britain threads an erratic course through Lincolnshire and, on a good day, arrives by 9am at a place sometimes derided as Skegvegas. But 80 summers ago, there were plenty of people for whom the Lincolnshire resort was the closest destination to paradise.
"Butlin's Skegness Holiday Camp wish to announce that the camp is now fully booked to the middle of September," read a newspaper advertisement from 1936. "During the last week over 1,400 bookings were refused as we had no further accommodation available."
From opening day – 11 April 1936 – Butlin's had done the the Thirties equivalent of going viral.
read more
---My butlins holidays were as a a young boy with my family we went to skegness,clacton-onsea,bognor regis all full board apart from once went self catering.Everything was free as all in price and i remember watching wrestling,puppet shows,games, falling into ponds at every site,my dad had diana dors sitting his lap during cabaret .beaver club,good meals i enjoyed it all.