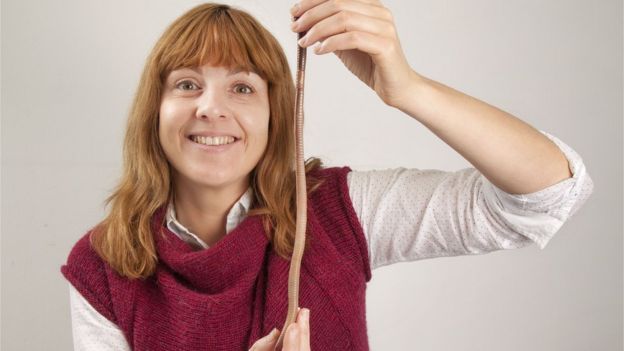 An earthworm named Dave has wriggled into the record books as the largest found in the UK - measuring a whopping 40cm (15.7in).
Experts at the Natural History Museum bestowed the accolade upon the annelid after it ventured above ground in a vegetable plot in Widnes, Cheshire.
The Lumbricus terrestris was studied at the museum before being killed in what staff called "the sad bit of science".