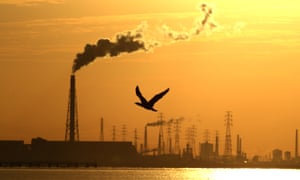 The world is in a new era of "climate change reality", with carbon dioxide in the atmosphere reaching a symbolic threshold which it will not fall below for many generations, scientists have said.
The longest established greenhouse gas monitoring station in the world, at Mauna Loa in Hawaii, predicts carbon dioxide concentrations will stay above the symbolic 400ppm for the whole of 2016 and reach new highs.
It will not dip below the 400ppm mark again for many generations, the experts said.
The growth spurt in carbon dioxide levels, which saw a bigger-than-average increase in the greenhouse gas in the atmosphere between 2014 and 2015, was fuelled by the El Niño weather phenomenon in the Pacific.-
read more