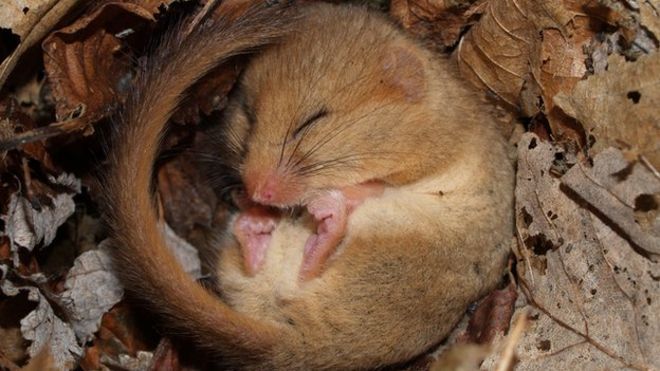 Britain's native dormouse has declined by more than a third since the year 2000 according to a new report by wildlife charity, the People's Trust for Endangered Species.
The State of Britain's Dormice report also shows that hazel dormice are extinct in 17 English counties.
The researchers assessed more than 100,000 records gathered from across the UK over 25 years.
The report says the dormouse is now vulnerable to extinction in Britain.
Since 1998 trained volunteers around the country have been gathering data on the tiny hazel dormouse (Muscardinus avellanarius). It is one of the longest-running small mammal monitoring projects in the world.
The creatures live mainly in hedgerows and woods, weaving ball-like nests in the undergrowth from bark in the summer and hibernating on or near the ground in winter between October and May.
read more